Skip to Content
Wine Rack Kits in Larkspur, CO
Store Your Wine in Style
Calling all wine aficionados! The team at Red Leaf Solutions can help you choose a wine rack kit to ensure all your bottles are stored properly. As you grow your collection, it becomes more and more challenging to make sure each wine bottle is put away correctly. But with a modular wine rack kit from our Larkspur business, you'll store your wine in style. What's more, you can even turn your wine collection into part of your kitchen's décor. No matter you're aesthetic or the extent of your wine collection, we have solutions for you! Learn more about our wine rack kits and how we can customize your experience.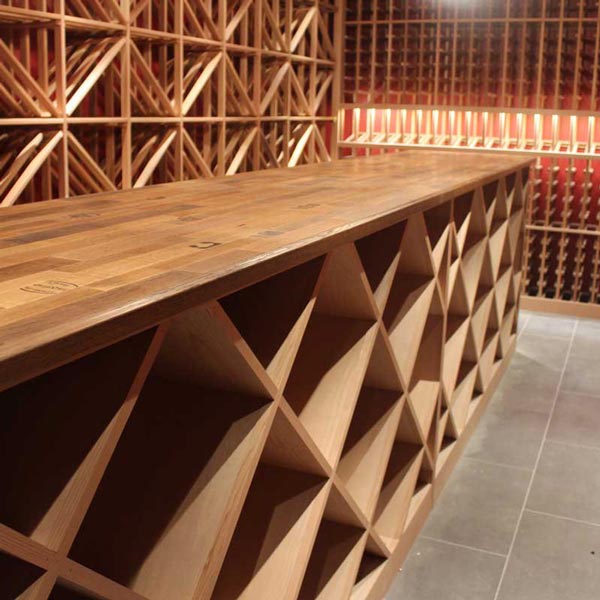 Go Custom With Your Wine Rack
Sometimes in-stock solutions just don't cut it. If you're looking for something that stands out, ask our team about custom wine rack kits. We'll listen to your style requirements and space constraints and come up with a design best suited to your needs. We know that some homeowners have limited space, and our team wants to make sure you get the ideal wine rack. Simply let us know how you picture the finished wine rack, and we'll get to work crafting a stylish storage solution. Our customers enjoy these benefits when they go custom:
A unique, one-of-a-kind piece
Practical solutions to space and budget needs
Higher quality than many in-stock options
A replica of their vision
Made from the materials of your choice
Why Larkspur, CO Chooses Us
Since we started doing business, Red Leaf Solutions has cultivated a reputation for high-quality services and knowledgeable staff. Whether you're adding to your current wine cellar or starting a wine room from scratch, we have the tools and know-how to bring your vision to life. You can expect attentive staff, a streamlined construction process, and stress-free installation. We offer a wide variety of services to our Larkspur customers, including:
Reach Out to Our Team Today
Creating beautiful wooden wine rack kits is our specialty. No matter the amount of space you're working with, Red Leaf Solutions is here to make your wine cellar both functional and stylish. Let us know what you envision for your wine racks, and we'll work to turn it into a reality. We have over 20 years of experience designing and installing wine cellar features, and our team is excited to take on your project next. Contact us today to get started.
Contact the Custom Wine Racking Specialists Today