Skip to Content
Custom Wine Cellar & Sauna Services in Larkspur, CO
How Can We Enhance Your Home?
Do you love wine but don't have a proper place to store it? Have you always wanted to add a sauna to your home, but don't know the logistics of adding such an item? Work with the team at Red Leaf Solutions! For more than 20 years, we have customized and installed Denver custom wine cellars and saunas for homeowners throughout the Larkspur, Denver, and Castle Rock areas.
Our work is always unique and beautifully crafted, as we use the best products on the market. When you speak with one of our employees, you may quickly notice that our customer service is also unparalleled, as we treat our customers like people—not numbers. Work with the professionals at Red Leaf Solutions and fall in love with your home all over again!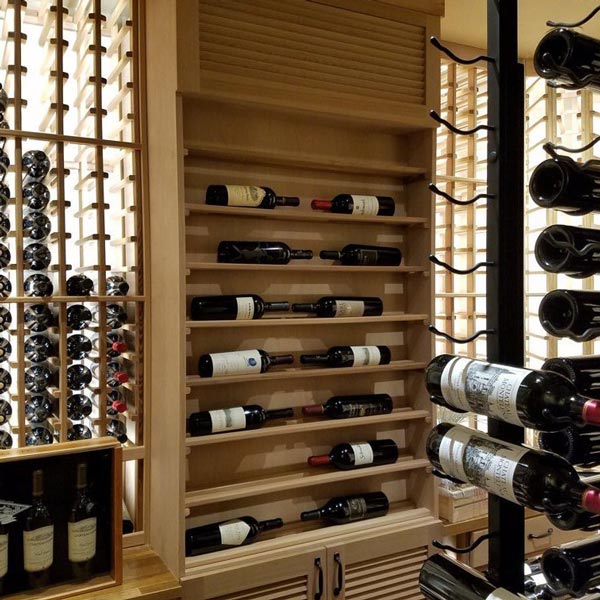 What We Provide Denver Homeowners
Regardless of the size of your home and property, our highly-trained design consultants can create unique, customized solutions to ensure you can obtain what you want for your home. We work with budgets of all sizes and have relationships with the best manufacturers in the business so your products can last for many years. Our team can add almost anything to your wine cellar so it can meet all your needs.
Since everyone has different needs and expectations, all our saunas and wine cellars are 100% customized to meet your budget, needs, and space requirements. Our owner, Brian Worker, has an extensive background in sales, installation, and construction of saunas and wine cellars, and you will work with him throughout the entirety of your project. We believe communication is key to ensuring your project is finished on time and according to your standards.
We Offer the Following Services
Schedule Your Free In-Home Design Consultation
We service the Denver Metro and Colorado Front Range areas and can come to your home to provide free design consultation. Once you decide to work with our team, you won't be disappointed in our customer service or your Denver custom wine cellar/sauna. Please contact our office today at 303-668-6532 to learn how we can enhance your home!
Contact the Custom Wine Racking Specialists Today