Skip to Content
We Offer Years of Experience & Expertise
Let Us Build You a Custom Wine Cellar
Wine cellars make a beautiful addition to any home, offering both aesthetic appeal and significant functional value for wine enthusiasts. Red Leaf Solutions in Larkspur, CO was built on a passion for wine, and we help you create stunning spaces to properly store and display your wine selection. With our outstanding eye for detail and relationships with top materials manufacturers, we can build you an eye-catching wine cellar with quality construction and superior products, all at an affordable price. Our goal is to spread the love of wine and make sure all enthusiasts can share their passion and show off their collection. Please reach out to us today for more information about our services.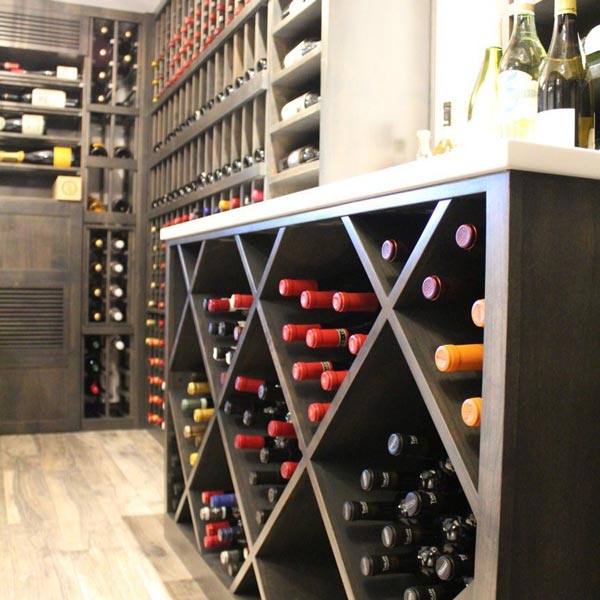 Our Vision
At Red Leaf Solutions, our vision is to enhance our client's homes with eye-catching wine cellars. Our goal is not only to design custom cellars that look beautiful but also to provide the appropriate environment to store wine. The conditions of a cellar can directly affect the taste and longevity of your wine. Our mission is to create expertly designed and crafted wine cellars to improve your wine-drinking experiences and ensure you impress all your guests with the finest wines to pair with dinner. Let us bring your ideas to life through the custom design and build of a beautiful new wine cellar.
Our Services
Our team can provide comprehensive services to plan, design, and build your wine cellar from start to finish. Whether you have just purchased a new home and want to incorporate a wine cellar into the layout or you are updating your current home to include a wine cellar, we can provide the vision and attention to detail you need to create a truly stunning space. You can count on us to work with you to bring your ideas to life in your custom design. We provide countless services, including:
Why Choose Us
If you want to install a new wine cellar at your home or business, Red Leaf Solutions is the team for the job. Our clients choose to work with us because we have more than a decade and a half of experience creating custom solutions for residents throughout DLarkspur, CO. Whether you want a classic look with exposed brick or stone or want something more unique like a glass wine cellar, our team of talented designers can make it a reality. Not to mention, our team works with an expansive line of manufacturers, ensuring you get top products and unique materials to create your custom build.
Contact Us Today
Are you ready to design a custom wine cellar or sauna for your home? If so, you've come to the right place. Our team is prepared to make your vision a reality by completing a custom design to precisely meet the needs of your space and your style preferences. Even if you're just beginning to look into this process, we're here to help, as we offer free in-home design consultations. During this appointment, we'll discuss what you hope to achieve and give you an idea of what the project will cost. Please reach out to us today to set up a time for us to visit your home.
Contact the Custom Wine Racking Specialists Today